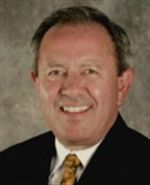 Outstanding Family Dentistry with Richard McCloskey, D.D.S..
Richard McCloskey, D.D.S. serves the Claremont, San Dimas, Diamond Bar, Azusa and Pomona areas.
Family Dentistry Service Areas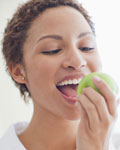 Claremont
Claremont - Dentist: Family dentist and trusted family dentistry with Richard McCloskey, D.D.S.. Contact Dr. Richard McCloskey to learn about your options.
San Dimas
Dentist - San Dimas: Call us today at (855) 460-1648.  The team at Richard McCloskey, D.D.S. is highly trained in providing for your dental care needs.
Diamond Bar
Dentistry - Diamond Bar: As a family dentist Dr. McCloskey is dedicated to providing quality family dental care.  Many patients can now have the beautiful smile they have always wanted.
Azusa
Dentist - Azusa: If you've been putting off dental care for years, now is the time to contact Richard McCloskey, D.D.S..  Call our friendly team at (855) 460-1648 to schedule a consultation.
Pomona
Dentistry - Pomona: Dr. McCloskey and his staff are committed to helping you understand your family dentistry options.
More About Family Dentistry
Dentist - Claremont: If you are searching for a family dentist in the County area, look no further!  Call Richard McCloskey, D.D.S. at (855) 460-1648 for the professional, affordable dental care you deserve.
Meet the Dentist
Dr. Richard McCloskey and his friendly team are committed to helping your receive the personalized family dentistry care you need. At Richard McCloskey, D.D.S. our staff is trained in the latest techniques.
Dental Care Claremont California – Respected family dentist offers affordable family dentistry including regular dental checkups for optimal dental health.
Financial Arrangements
Dental Insurance Claremont CA - Most Carriers Accepted. Dental Insurance Claremont California - Call Richard McCloskey, D.D.S. at (855) 460-1648 - We can help you with your dental insurance needs.
Claremont
Claremont - Dentist: Our patients tell us that they are very pleased with their dental care from Dr. Richard McCloskey. Personalized service is our highest priority at Richard McCloskey, D.D.S..
What We Offer
Family dentistry in Claremont while you relax with trusted family dentist Dr. Richard McCloskey. We offer convenient appointments that are designed to fit your busy lifestyle.
Other Services
Dental cleaning in Claremont is now available with a caring dental hygienist.  You deserve, gentle, thorough personalized dental hygiene care every time.
---
Other Highly-Qualified Internet Dental Alliance Practices Around the Country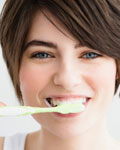 Norton Commons, KY
Experienced Norton Commons TMJ dentist Dr. Jeffrey Kessler effectively treats patients with temporomandibular joint disorder. Norton Commons TMJ Dentist - Get answers to common questions about TMJ dentistry treatment for jaw pain. Phone (855) 806-1885 and speak with a member of the helpful Valhalla Dental Care team.
Greenwood Village, CO
Dental patients looking for a calming Greenwood Village sedation dentist should contact Dr. Christian Rippe for help overcoming dental fears. Sedation Dentistry Greenwood Village - Phone Rippe Dental Associates at (844) 312-5552 for comfortable sedation dentistry you can trust.
Saginaw, TX
Lake Country Dental provides Saginaw sedation dentistry for patients with dental phobia. Sedation Dentist Saginaw - Contact sedation dentist Dr. Ray Snider at (855) 337-0102 to ease dental anxiety and finally catch up on years of neglect.
Los Angeles, CA
James Brother LLC6 provides experienced Los Angeles implant dentistry for patients with missing teeth. Los Angeles Tooth Implant - Set up a consultation today with implant dentist Dr. James Brother by calling (844) 300-1438.
Smyrna, GA
Pampered Smiles provides highly-skilled, affordable Smyrna cosmetic dentistry including porcelain dental veneers, tooth bonding, dental crowns and bridges, teeth whitening and restorative dentistry. Cosmetic Dentistry Smyrna - As an experienced cosmetic dentist, Dr. JD Murray is dedicated to offering understanding personalized care to all his patients. Phone (844) 309-6345 today to schedule a consultation.
Poway, CA
Poway implant dentist Dr. Gary Sigafoos offers attentive care for patients who are missing one or more teeth. Dental Implants Poway - For reliable implant dentistry, call (855) 563-7048 and talk with a friendly San Diego Sleep Apnea Centers team member to set up an exam.
Sheboygan, WI
Patients who need help with Sheboygan dentures dentistry can contact Dr. Barrett Straub at Barrett D. Straub, D.D.S, SC. False Teeth Sheboygan - He is a reliable dentures dentist, just a phone call away at (844) 305-8949.
Cincinnati, OH
To schedule a Cincinnati family dentistry, phone Dr. Jim Rogers at (855) 409-3412. Cincinnati Dentistry - Speak with his friendly team at Rogers Family Dentistry about all of your family dentistry needs.
Clackamas, OR
For friendly Clackamas dentures dentistry care, visit Dr. Edward Ward at Interstate Dental Clinic. False Teeth Clackamas - Schedule a consultation by calling (855) 838-1762 to talk with the friendly team about false teeth, partial dentures or denture repair.
San Juan Capistrano, CA
For San Juan Capistrano tooth whitening dentistry, contact Absolute Smile, Inc. at (855) 232-3815. San Juan Capistrano Tooth Whitening - Experienced tooth whitening dentist Dr. Robert Kluss offers trusted treatment to brighten stained and yellow teeth.